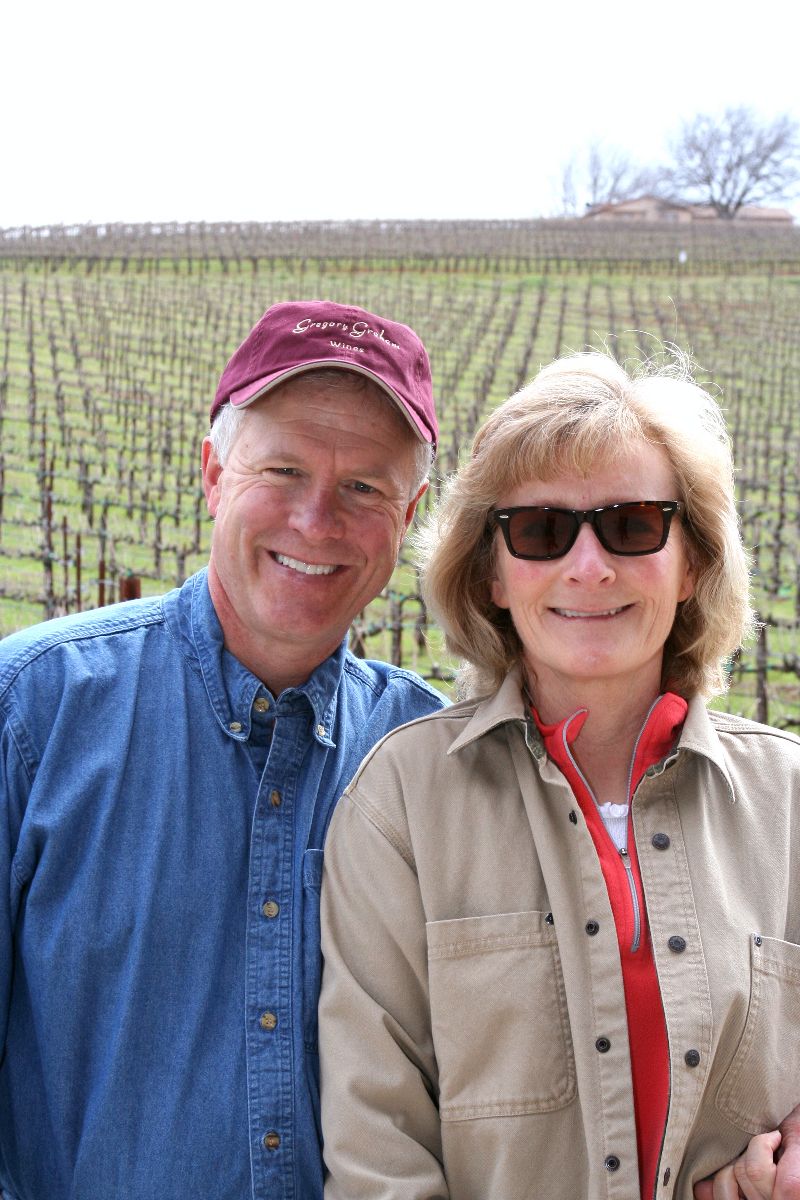 Gregory Graham's appreciation of grapes began at an early age in a suburb of Cleveland, Ohio, where his family owned and operated a 10-acre Concord grape vineyard.
His winemaking experience started while he was in college in the mid-1970s. He had completed his service in the military and decided to attend Cleveland State University, earning a degree in mechanical engineering. Greg's interest in winemaking grew rapidly, evolving from home winemaking to desiring to produce European varieties and improve his wines.
In 1980, Greg moved to California and enrolled in one of the top viticulture schools, the University of California at Davis. He obtained his bachelor of science degree in enology in 1983.
Following his internship at Freemark Abbey Winery, Napa Valley, Greg immediately landed an assistant winemaker job with Rombauer Vineyard. Two years later, in 1985, he was hired as an enologist at Robert Mondavi Oakville. He then returned to Rombauer in 1988 to take the head winemaker position. His work brought recognition to the Rombauer label, especially with Chardonnay, Merlot, and Zinfandel wines.
While working as winemaker at Rombauer Vineyard in Napa Valley, Greg envisioned producing wines under his own label. He began to do so in 1992, using fruit he purchased in Napa, Carneros and Knights Valley.
In September 2000, Greg seized the opportunity to grow his own wine grapes and thus enhance the quality of his wines. He and his wife Marianne purchased a 13-acre Zinfandel vineyard in the Red Hills Appellation of Lake County. Following the purchase of the property, Greg replanted seven acres of the Zinfandel to pursue his dream of producing Syrah and Grenache, two varietals the Grahams had enjoyed during their honeymoon in Gigondas, France. First production from the vines occurred in 2004. That same year the Grahams expanded operations by purchasing the adjacent property including a 13-acre Cabernet vineyard. In 2013, Greg re-grafted one acre of Syrah to Petite Sirah.
The winery sitting at the base of the vineyard-covered hills was constructed in 2006. The on-site facility (solar-powered since 2011) with its proximity to the vines allows Greg to harvest his grapes at the perfect time and engage in the winemaking immediately. The wines may be tasted in the Gregory Graham tasting room, which is open Friday through Sunday and often staffed by Greg and/or Marianne.